Community & Economic Development
Community & Economic
Development Development Program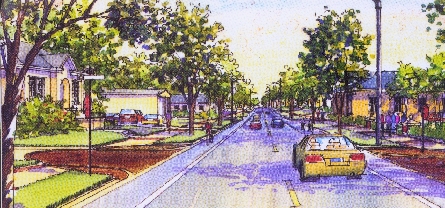 The Community & Economic Development Program (CED) at the Five County Association of Governments provides professional staff support to local jurisdictions in the five county region.
Please use the following underlined links to view programs that the Community & Economic Development Division administers:
COMMUNITY DEVELOPMENT: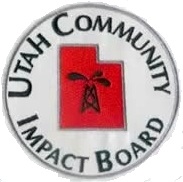 Utah Permanent Community Impact Fund Board (CIB)
Please use the link above to view information on the CIB. Included on that page are the CIB Capital Improvement List developed by the AOG staff from lists provided by our region's jusidictions.

Also provided on that page is information on CIB Application preparation technical assistance by AOG staff.

Finally a link to the state CIB web site is provided where a CIB application can be downloaded from.

Community Development Block Grant program.

The Association staff administers this program funded by the U.S. Department of Housing and Community Development. The program assists communities and counties with community development projects.
HUD required Consolidated Plan .

The Community and Economic Development staff at the Association develops the Plan annually for the region.
Community Plannning Assistance - CIB Regional Planning Program (RPP).

The Association has two community and economic deverlopment planners who receive a portion of their funding from the CIB to provide for certain planning related services in southwestern Utah. They proivide funding for similar planners in each of the five "rural" association of governments regions in the state.

Regional Wildfire Prevention Plan Development
Natural Hazard Mitigation Plan Development

Over an 18 month period (July 2015 through December 2016, the staff of the Five County Association of Governments worked with teh cities, towns and counties throughought our five-county region to develop the "Five County Association of Governments Multi-Jurisdictional Natural Hazard Mitigation Plan - Five Year Plan 2017-2022".

N

atural Resources Planning
Dixie Metropolitan Planning Organization

Our Association
provides staff support to the Dixie MPO
ECONOMIC DEVELOPMENT:
Comprehensive Economic Development Strategy The updated Comprehensive Economic Development Strategy (CEDS) document for the Five County Association of Governments economic development region was submitted to U.S. Department of Commerce, Economic Development Administration Denver Region as a final document.

For more information on the CEDS document, please contact Bryan Thiriot, Executive Director, Five County Association of Goverments, via e-mail: bthiriot@fivecounty.utah.gov or by telephone: (435) 673-3548.

Administering a Business Revolving Loan Fund

We have a program that provides business loans in the Five County region.
The Association Staff also assists in planning EDA funded projects.
WEATHERIZATION:
Weatherization Program
You may qualify for help to reduce your heating and cooling costs! Use the link provided to find out more about this important program.
For Additional Information:
For more information on the various services provided by the CED Program staff at the Five County AOG, you may contact: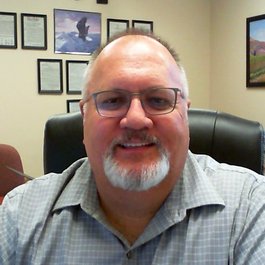 Please click HERE to view a list of links we are providing to other local, regional, state and federal web sites that may be of interest to you.
Community & Economic Development Programs