Volunteer Centers
Volunteer Opportunities for Seniors and Others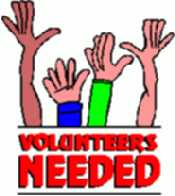 We have many opportunities for citizens in the Five County region (Beaver, Garfield, Iron, Kane and Washington counties) to volunteer their time and talents.
We have the RSVP (the Retired Senior Volunteer Program), the SCP (the Senior Companion Program), and FGP (the Foster Grandparents Program). In addtion we have a senior Ombudsman program, a BEC program (where we function as a Benefits Enrollment Center, where we assist Medicare beneficiaries and Veterans to connect with public and Veterans Administration benefits. We have the SHIP (State Health Insurance Assistance Program) that provides objective insurance counseling and assistance to Medicare-eligible individuals. We also have the SMP Senior Medicare Patrol program (SMP) that empowers and assists Medicare beneficiaries to prevent, detect, and report healthcare fraud, errors, and abuse.
Finally, we have our front receptionist desk here at our office in St. George (in the Tonaquint Business Park on south Dixie Drive) where we can always use volunteers to answer incoming calls and announce visitors who come in to have appointments with various staff persons.
Most of our volunteer programs are only for 55+ individuals, but several of our volunteer opportunities can be for individuals of any age, such as for our Ombudsman, BEC, SHIP/SMP and the front desk.
Please contact Angie Davis on our staff who is handling our initial screening calls, including these various volunteer opportunities. Angie can be reached at (435) 673-3548 extension 108. You can also send her an e-mail to:
adavis@fivecounty.utah.gov
Volunteer information in the the Five County Region